Due to the covid19 situation, we are postponing the MBA bridge course until further notice.
We considered maximizing online technology to conduct the bridge courses, but several of you do not have Internet access at home or in the office. We do not want to risk anyone's health.
We will email you for updates.
Thank you for your understanding, and stay safe!
Every year the SoM offers bridge courses for its incoming MBA students as preparation for the MBA program. The six courses are as follows:
Financial and Managerial Accounting [30 hours]
Mathematics of Finance (business applied algebra and calculus) [15 hours]
Statistics (basic) [15 hours]
Economics (basic) [10 hours]
Case Method Analysis [12 hours]
The schedule is as follows: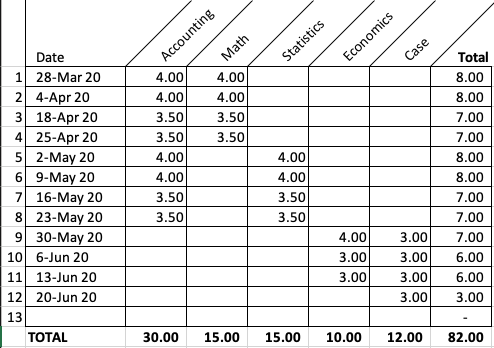 The enrollment for the bridge course is from 02 to 06 March 2020.