The Culmination: Mr. and Ms. Tycoons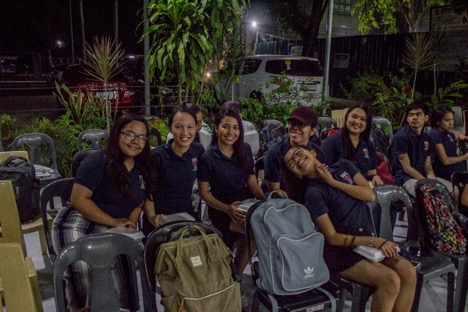 As a symbol of the culmination of the Tycoons Week, the Management Circle held the most anticipated affair of the long-week celebration—the Mr. and Ms. Tycoons.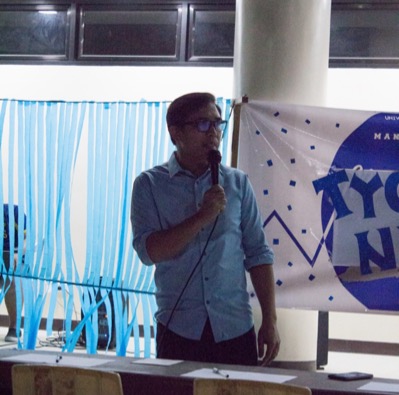 Held at SoM Square, the affair started with warm opening remarks from Professor Rhenozo Barte, and Dean Tan who emphasized the history and the development of the School of Management logo from its previous to the current design.
Guided with the cheers from the crowd, representatives from each year level strutted through the stage proudly representing their respective blocks.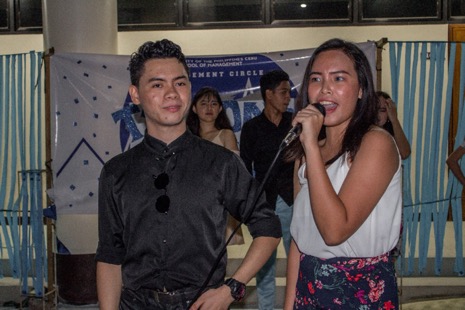 From there on, the competition was adamant right from the cheers of the crowd to the presence of the candidates.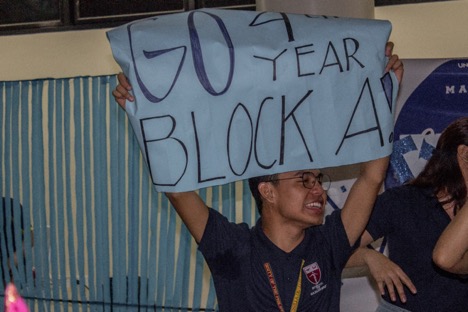 Throughout the event, the candidate's respective block mates supported their representatives and cheered the whole way through. The night started with stupendous talents from the candidates followed by the presentations from each block, alternatively.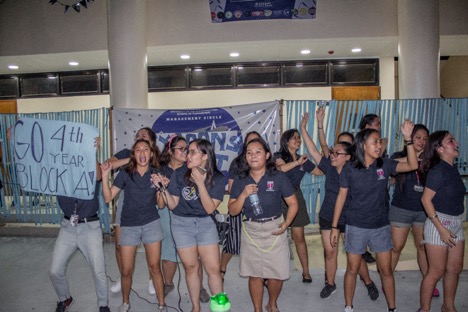 As if the tremendous outburst of energy from the talent presentations weren't enough, the tension hitched up in the Question and Answer portion.
On stage, each of the candidates answered the difficult questions with confidence and composure. It was a tough call for the judges. However, only one candidate can take home the crown.
At the end of the night, the Fourth Years Block A is the powerhouse of the event bagging the Best in Talent and, Mr. And Ms. Tycoons award for both the male and female category. Candidates from Fourth Year Block A, Mr. Jose Paterno Monteclaros, was crowned Mr. Tycoons while Ms. Erin Leika Lariosa was crowned Ms. Tycoons. Mr. John Rave Brigole won 1st runner-up on the male category. While, on the female category, Ms. Juvy Rose Carrillo of First Year Block B won 1st runner-up with Ms. Courtney Psalm Villagonzallo of Fourth Year Block B as 2nd runner-up and Ms. Carla Devyne Caparida of First Year Block A as 3rd runner-up.
The night ended with photoshoots and marvelous smiles from both the candidates and the crowd with a memorable night evident to everyone.