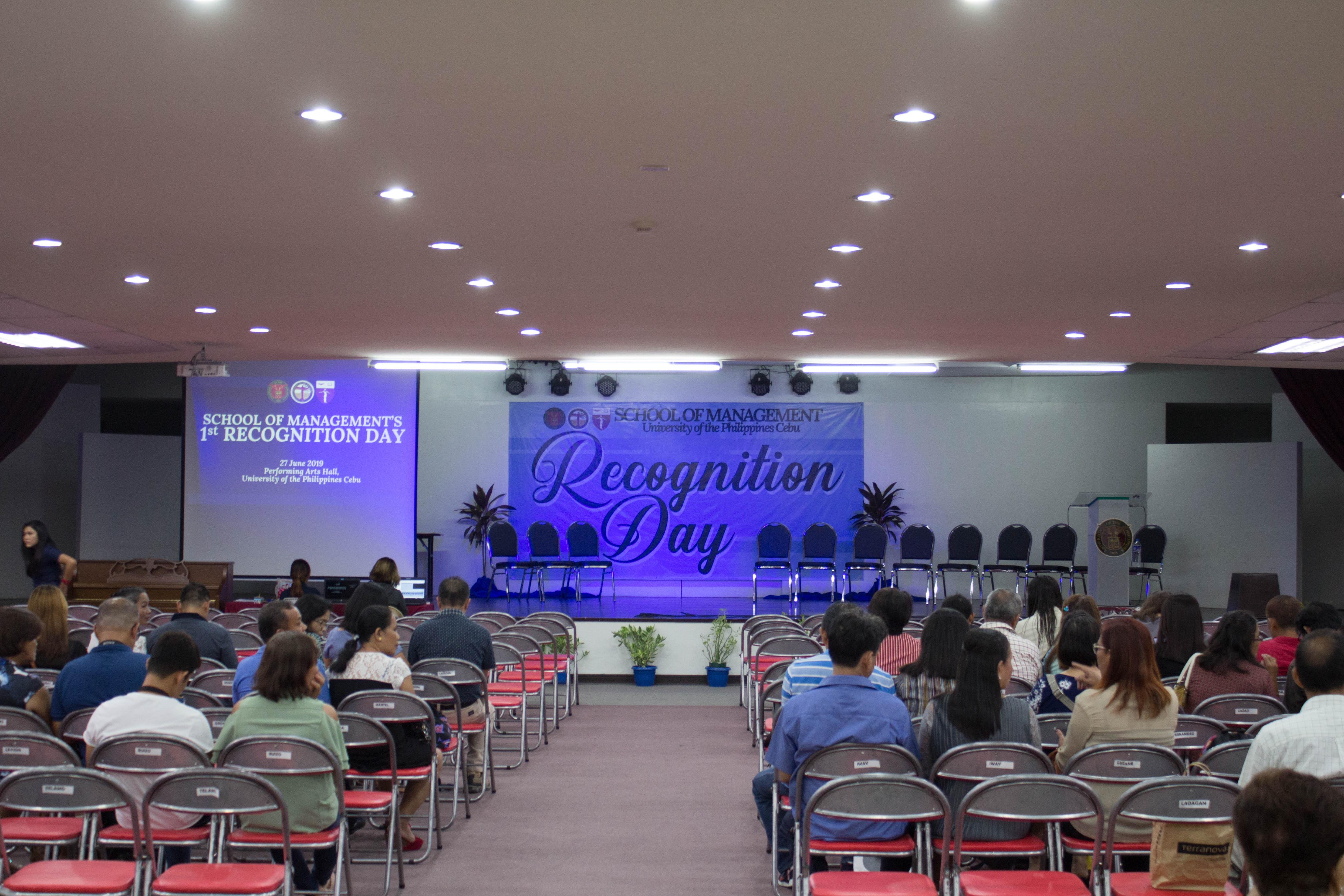 It was with great pride that on 27 June 2019, the UP Cebu School of Management had its very first Recognition Day. The program was an occasion to acknowledge the hard work that our graduating students had put in to reach a new milestone in their lives and, as such, to open a new chapter in their stories as they embark on a new journey.
It was also an occasion to recognize and appreciate the time, effort, and emotional support that the parents, guardians, and friends of these graduating students whose continued support has provided sustenance through all challenges. The faculty was warmed by the proud expressions of the parents and guardians as they walked through the stage with their loved ones.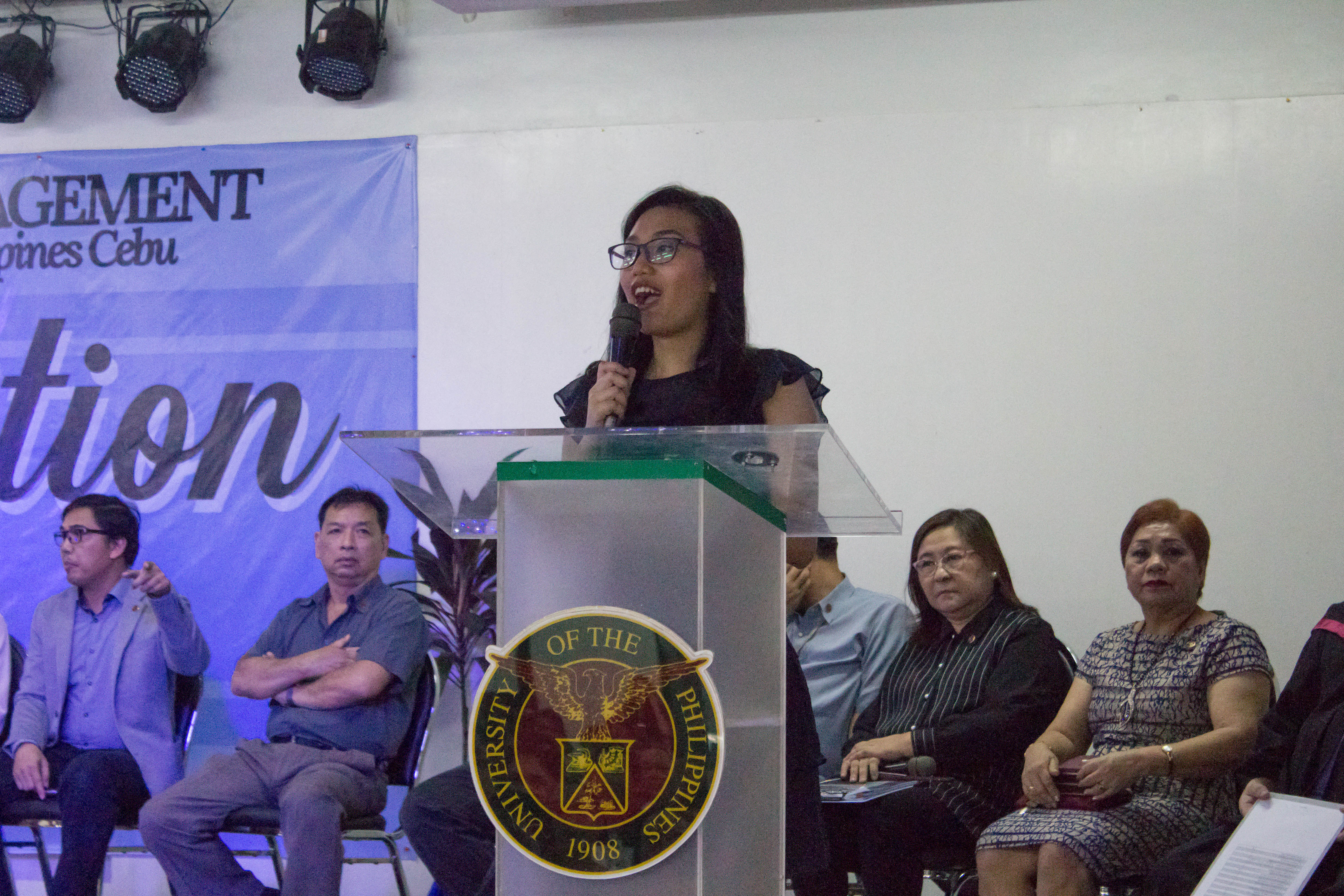 Our guest speaker was Ms. Ruth Melicor, an alumna who herself is also graduating cum laude and the batch salutatorian of UP Law batch 2019. She shared her experiences as she went through UP Law and encouraged the graduates to find their purpose, their mission, and as 'iskolar ng bayan,' to serve the nation.
To the BS Management and MBA Graduates, CONGRATULATIONS! We hope and pray for your blessed future and that we all work together towards a better Cebu, a better Central Visayas, and a better Philippines.