On the 4th March of 2017, the Youth Speak Forum- Cebu powered by AIESEC UP Cebu Org invited Dr. Mary Gretchen F. Chaves as Resource Speaker held at the Cebu Provincial Capitol Social Hall, Cebu City.
Research Output of First Quarter of 2017:
ISI/Scopus-indexed Publications:
Castillo, C.N., Degamo, F.K., Gitgano, F.T, Loo, L.A., Pacaanas, S.M., Toroy, N., Ocampo, C.O. & Sia, L. (2017).Appropriate criteria set for personnel promotion across organizational levels using analytic hierarchy process (AHP), .
Ocampo, Lanndon (2017).Novel approach for manufacturing supply chain analysis using fuzzy supply inoperability input-output model.
Ocampo, L. (2017). Supply input-output economics in process prioritizing of interdependent manufacturing systems.
Ocampo, L. (2017).The Impact of Firm Size in the Foundation of Sustainable Manufacturing Strategy Infrastructural Decisions Under Uncertainty. .
Ocampo, L., & Clark, E.E. (2017). Integrating sustainability and manufacturing strategy into a unifying framework. International Journal of Social Ecology and Sustainable Development 8(1): 1-16.
Non- ISI, Peer-reviewed Publications:
Barte, R. (2017). Test of Benford's Law and Approximate Distribution on Bi-Ready Disbursement Voucher (DV) Amounts.
Tan, T.A. (2017). An empirical study to evaluate the impact of demographic variables to complaint behavior of customers in a dine-in restaurant industry: A case of graduate students.
Last March 4, 2017, UP Cebu JFINEX attended the Philippine Financial Summit organized by the UP Junior Finance Association that aims to spread financial literacy among the youth.
Various speakers were present in the summit including Ms. Annalyn Sevilla (Undersecretary for Finance-Budget and Performance Monitoring), Mr. John Christian Bisnar (Co-Founder and CEO of Investagrams), Mr. Joselito Florendo (Vice President for Planning and Finance of the University of the Philippines), Ms. Therese April Trinidad-Perez (Mutual Funds Channel Manager of Sun Life Asset Management Company Inc.), Mr. Joel Mari Yu (Managing Director for Cebu Investment Promotions Center of DTI), and Mr. Wilson Maxino (COO of Green Earth Management Philippine Corp and Hooven Philippines, Inc.).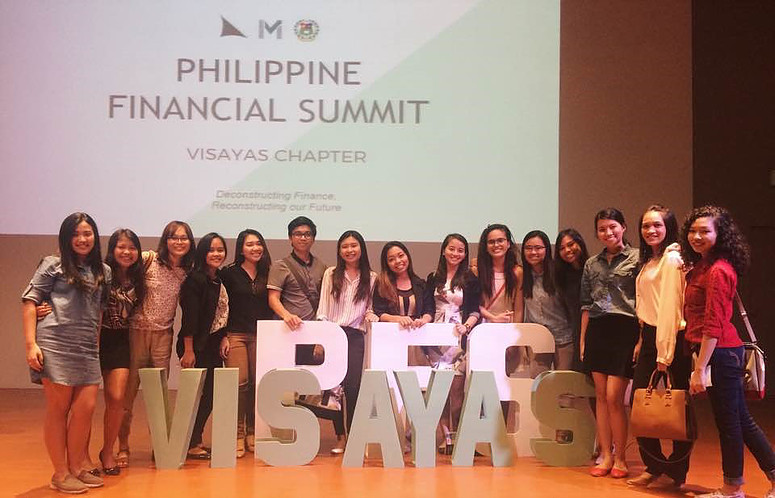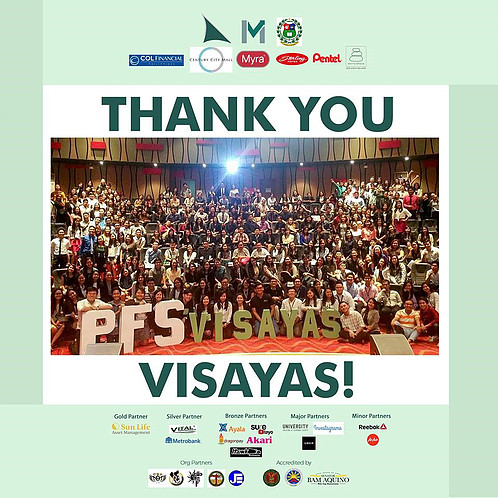 5th International Conference on Project and Program Management
On 24 March 2017, the School of Management (SoM) of the University of the Philippines Cebu (UPC) and Japan-based International Association of Project and Program Management (IAP2M) organized the 5th International Conference on Project and Program Management. The conference was held at the Performing Arts Hall (PAH) of UPC.
The conference was well attended by researchers from both Japan and the Philippines. A total of 16 papers were presented during the conference, mostly coming from Japan. Junior and graduating students of SoM, UPC were also invited to learn from the paper presentation and most specially from the keynote speakers, which included the UP System's Vice President for Planning, Dr. Elvira Zamora.
The pictures below show some of the activities that transpired during the conference.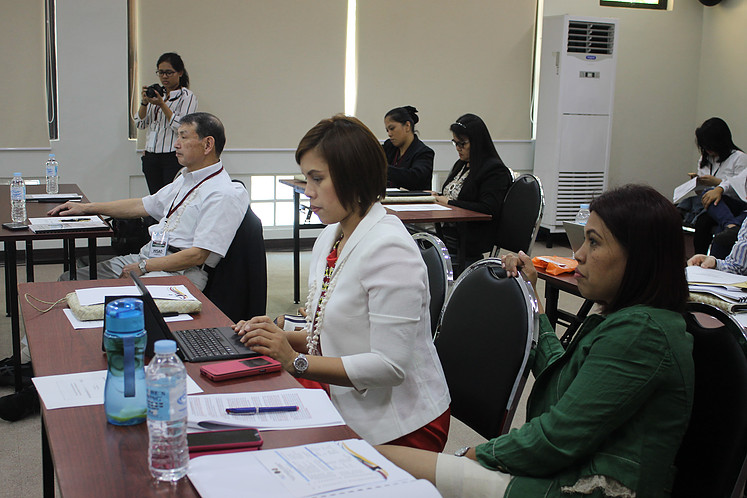 Academic Program Improvement on An Introduction to Geographic Information Systems: Enhancing Data Analysis, 29 March 2017 held at UP Cebu School of Management Lounge, Cebu City
Knowledge and use of Geographic Information Systems (GIS) provides a third dimension in data analysis, particularly in discovering and understanding spatial patterns that may be present in data gathered for marketing, operations, finance or human resource-related research. Recognition of any spatial patterns from geographically referenced data could provide a fresh insight into the formulation of business/functional area strategies thereby enhancing the effectiveness and efficiency of organizations. It is worthy to note that the use of this tool has become practical today because of the availability and/or affordability of open source GIS software and data gathering technologies.