Published February 13, 2017 | By som.upcebu
On 22-25 January 2017, the Asian Association for Interdisciplinary Research Inc. (AAIR) in cooperation with Association of Scholarly Editors invited Dr. Mary Gretchen Chaves as Resource Speaker on proposal writing at the Cebu Business Hotel, Cebu City.
On 1 February 2017, the Philippine Junior Jaycees, Incorporated (UP Cebu), a special affiliate of the Junior Chamber International Philippines and a nationwide youth leadership development organization invited Prof. Rhenozo Barte during its induction of the PJJCI- UP Cebu Officers 2016-2017, at the Interactive Learning Center, UP Cebu, Cebu City.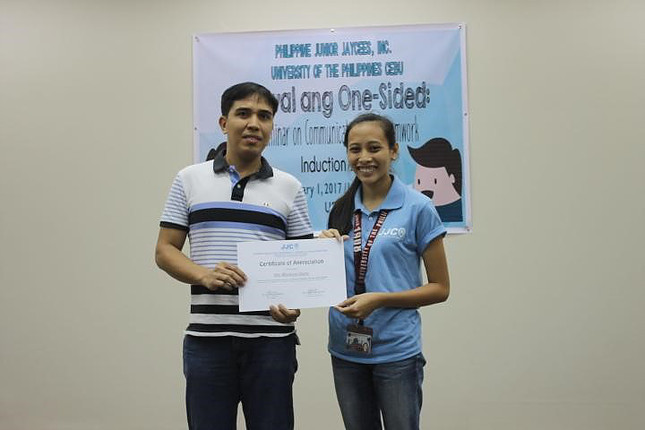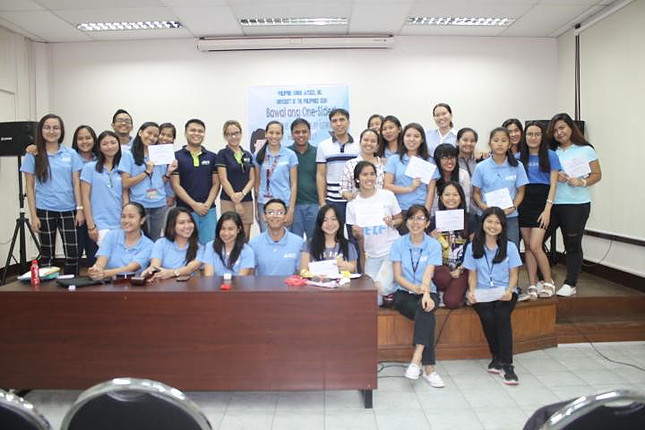 On 28 January 2017, the Master of Business Administration (MBA) Program held its first Graduate Program Admission Test (GPAT) at the School of Management premises. 58 MBA applicants took the examination.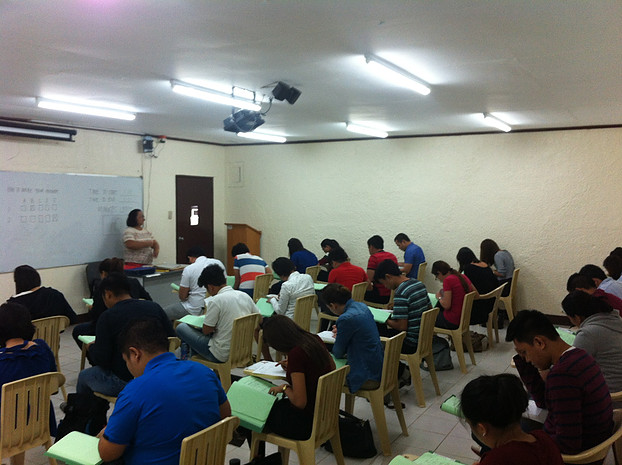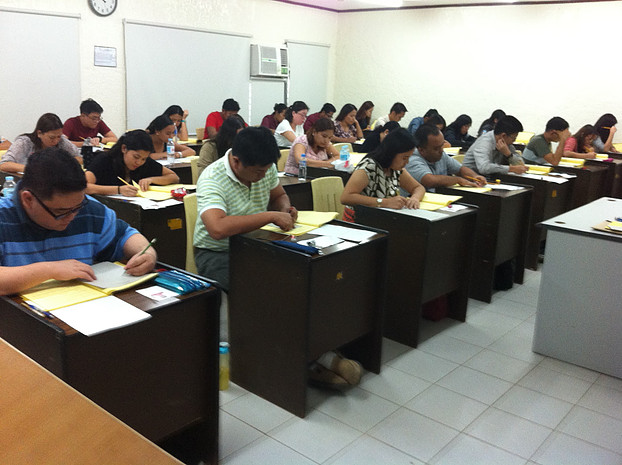 On 25 January 2017, the faculty of the School of Management attended a Training on the use of Virtual Learning Environment (VLE), with Mr. Ryan Ciriaco Dulaca as Resource Speaker. The training was held at the SoM Faculty Lounge.