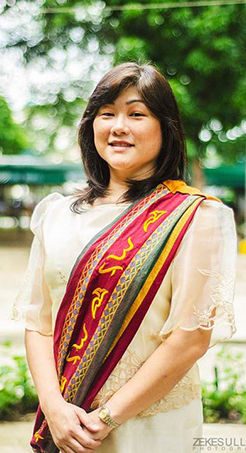 Message from the 2017 SoM Dean
Welcome to the School of Management at UP Cebu.
​
This is a time when we are witnessing a lot of changes in Cebu and the Region. From replacing idle lands and old buildings with business process outsourcing (BPO) offices, boutique hotels, shopping malls, 24-hour convenience stores to satisfy the changing needs of Cebu residents. With these developments, the mission of School of Management remains steadfast: to contribute to the betterment of Cebu and the Region.
​
We will continue to be true to our mission by delivering relevant academic programs, research, and public service activities.
​
We strive to graduate ethical and responsible citizens who are prepared to take the lead in their careers and the communities and are ready to serve for the advancement of the society. Our students shall be trained and developed through excellent academic programs delivered by distinguished faculty and a pool of industry-recognized lectures.
​
Join us in our efforts to build the next generation of leaders.
​
Prof. Tiffany Adelaine Tan, Ph.D.
Dean (2017 – 30 June 2022)
Chairperson (2016)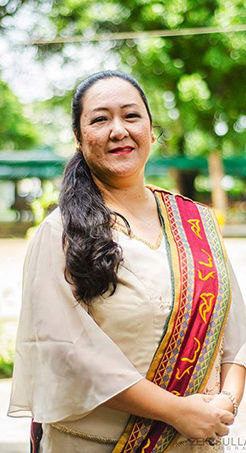 Message from the 2015 BMC Chairperson
Welcome! This year has plenty in store for the improvement of our cluster. The year 2015 entails new strengths as we review our academic programs and the elevation to a School.
This year we will review our academic programs to usher the graduates of the DepEd's K to 12 Curriculum into the university life. The faculty will be revising the BS in Management program because the incoming first-year students would have likely taken specialized electives under the Academic track – Accountancy, Business, and Management. The proposed curriculum will include revitalized general education, courses in business analytics, management of innovation, and statistics.
On the other hand, the MBA program will be revised to offer two tracks instead of one. The comprehensive examination track and the research track. The research tracks will allow: 1) a group business mission or 2) a thesis.
Administratively, the cluster will see the final draft of its proposal for an elevation to School of Management.
Associate Prof. Marie Jane Jumawan Matero, DPA, CPA
BMC Chairperson (2015)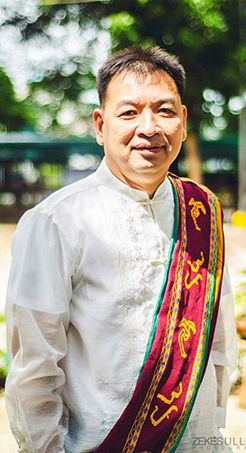 Message from the 2013 BMC Chairperson
The Management Cluster consists of two programs, the BSM and the MBA with a full complement of eleven (11) full-time faculty members, inclusive of the Dean of the College, the Associate Dean for Administration and the Budget Officer for the college. Other faculty members also handled sensitive positions, including the BAC Chairmanship.
Our being few in numbers is not a hindrance to achieving more. All teaching performances were rate from very good to excellent, and a good amount of articles were published. Faculty members had their own extension services.
Yet, one of our biggest achievements as a cluster was the conceptualization and development of the plan for the elevation of our cluster to a School of Management. We dare say that we as a cluster are ready for such elevation, and in fact do look forward to it.
The cluster will be facing new challenges in the years to come. It will continue supporting the vision and mission of the entire University. It will no less devote much effort in contributing to UP Cebu becoming a CU. The Cluster will be developing and pursuing its plans, like the institution of two new graduate programs, and the construction of a new building.
In closing, I would like to extend my sincere gratitude to all our fellow faculty members, the support staff, as well as those in the administration. I sincerely pray that all will continue to extend their full support for a better UP Cebu and the UP community.
Asst. Prof. Ernesto G. Yap
Chairperson (2013 – 2014)
1,356 total views, 1 views today